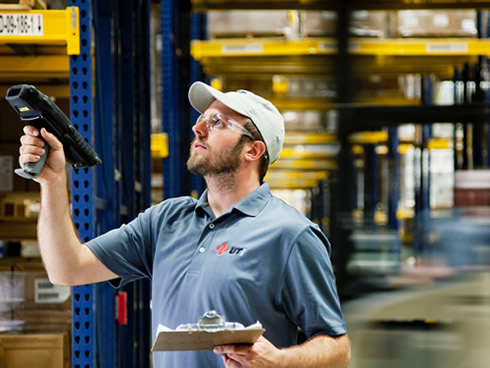 DEFINITION OF TASKS
MAIN PARAMETERS TO AUTOMATIZE TASK-OPERATORS PRIORITY Areas of the warehouse in which every operator usually works, type of activity (allocate, picking to complete customer order, serve to plant, counts, load lorry, …).
RF. All the orders are received and reported in RF device, so all data flows in real time. Reduce errors due to the fact that SSCC, locations and finally all movements can be double-check.
PRINT LABELS FROM THE RF DEVICE
COLLECT INFORMATION: all this information is gathered in DATADEC WMS hence it can be analyzed afterwards. There are always points to improve all the procedures. Several KPI can be calculated with this information like average time for issuing, Occupancy Rate, time spent in every activity, lack of activity, …
REPORT OTHER KIND OF ACTIVITIES: Miscellaneous activity is possible to report in RF. Some examples are machine repairing, batteries changing, ...
ANDROID DEVICES ARE BEING INCORPORATED In the roadmap is expected to connect directly to DATADEC WMS and even to develop Android APP, which would work in offline mode, to use instead of RF.